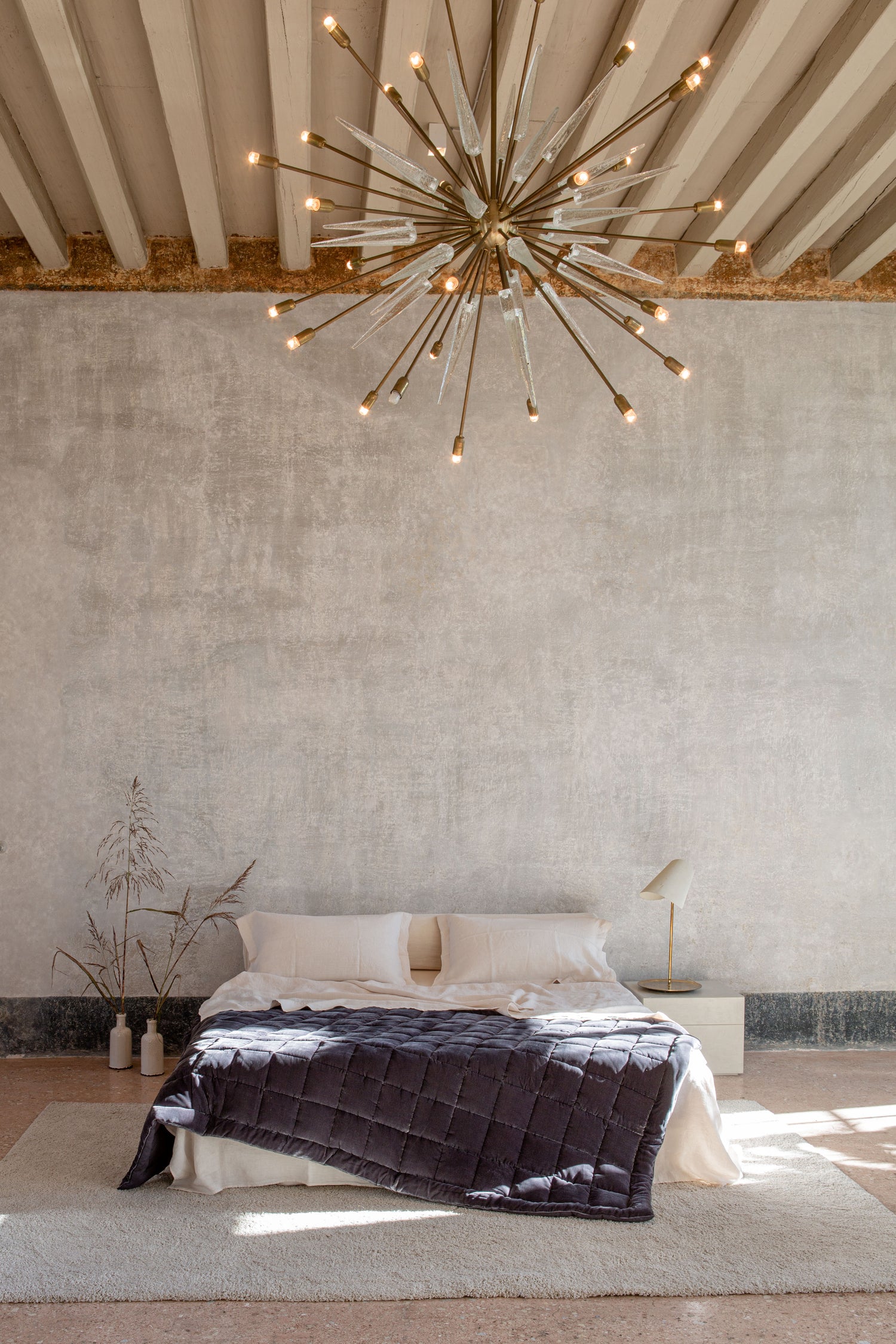 Once Milano is an Italian company that specializes in high quality linens for the home.
The Company was founded in 2012 with the dream of creating a fresh and modern home collection while using linens of the highest quality, refined detailing and that unique craftsmanship so deeply rooted in the Italian territory.
Over the past decade, under the passionate creative direction of Allegra and with the support of an exceptionally dedicated team, these key values have remained at the core of Once Milano that has grown to achieve a widespread international appreciation.
That has been the start of many fruitful collaborations with other prestigious design houses whose expertise lies in celebrating pattern, print, colour and hand-painting.
Collaborations to date include a collection with Studiopepe; a bedding and loungewear collection with Studio Toogood, a bedding collaboration with de Gournay and a tableware collection with Peter Pilotto.
Once Milano's collections feature the main 'Crushed Linen Collection' for a simple and functional bed, table and bath.
A 'Loungewear Linen Collection' where colours are carefully chosen to blend into comfortable yet chic garments.
A 'Hospitality Collection' for boutique hotels and restaurants, designed to bring the unique feel of a handmade product to a 'mise en scène' where every detail matters.
PIPEDA Compliance
The app used for assuring the GDPR/CCPA/APPI/PIPEDA compliance of this site, collects your IP and the email address in order to process the data. For more check
Privacy Policy & Terms of Service
Data Rectification
You can use the link below to update your account data if it is not accurate.
Data Portability
You can use the links below to download all the data we store and use for a better experience in our store.
Access to Personal Data
You can use the link below to request a report which will contain all personal information that we store for you.